Eloquent
---
Eloquent Helper Code Generation
Eloquent is full of magic, so PhpStorm needs some helper code to understand it. There are 2 ways to do it:
Generate Eloquent Helper Code command is available in the Laravel Idea code generations: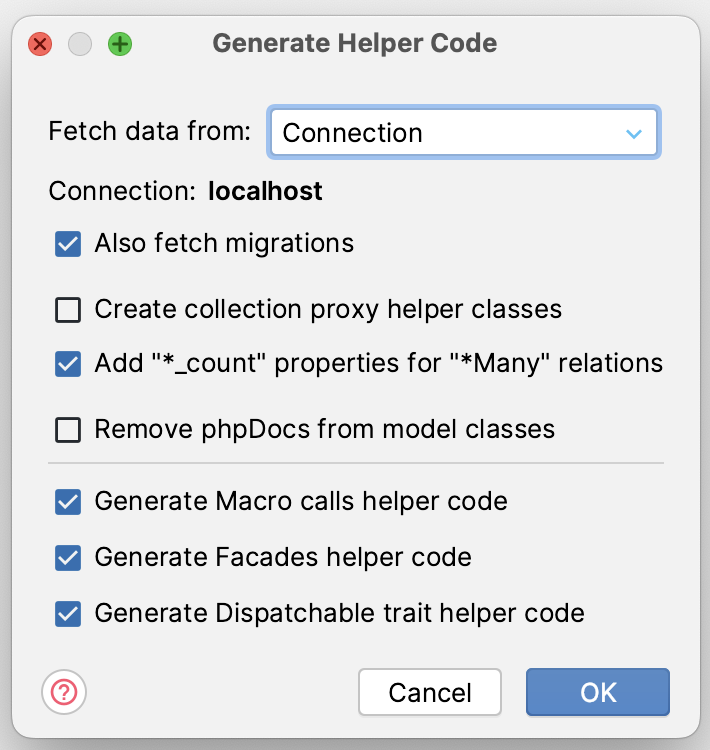 Tables and columns can be fetched from migrations or from an existing database connection.
Model query style is about how eloquent queries will be started. The most popular way is using pseudo-static methods like User::whereEmail() and with the first option, the generator will generate these helper static methods. Some developers use Eloquent model objects, so methods are dynamic: $user->whereEmail(). The second option is for these projects. However, if another style is chosen, needed methods can be completed by double Ctrl-Space.
The next checkbox adds a helper code for supporting Collection proxies for all Eloquent models.
Eloquent adds "_count" properties for entities fetched by "withCount" method: User::with_count('posts')->first()->posts_count. You can add these properties to the helper code.
The last option will remove all phpDocs from models. Clear ide-helper phpDocs, for example.
Completions
After generating a helper code Laravel Idea starts to complete fields and relations almost everywhere in the strings:

Even in complex cases, it understands that here it should complete Post class fields:

Relations chain is also not a problem:

Fields inside class:

Code generations
JSON resource generation is accessible from the main Code generation menu or in the Generate menu in the Eloquent class (Alt-Ins or Command(Ctrl)-N). It uses fields and relations information to generate full JSON resource for this class: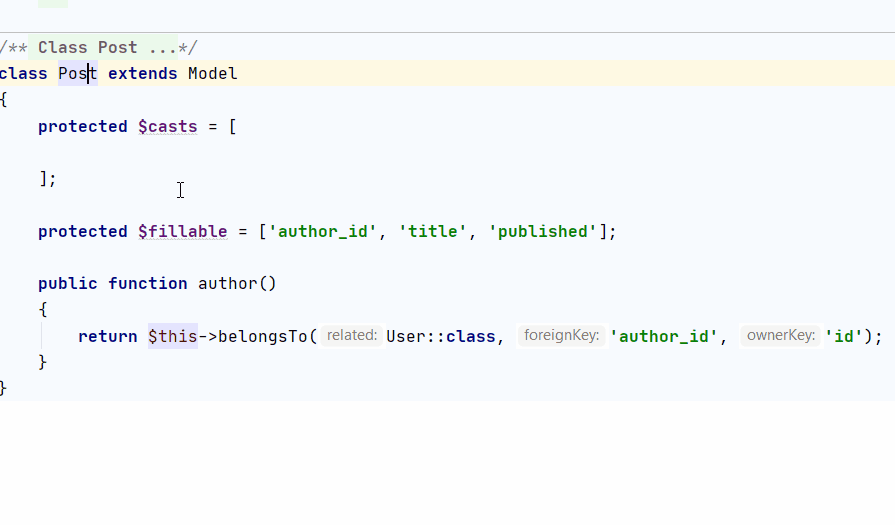 Database factory generation is accessible from the main Code generation menu or in the Generate menu in the Eloquent class (Alt-Insert or Command(Ctrl)-N). It uses fields and relations information to generate full database factory for this class: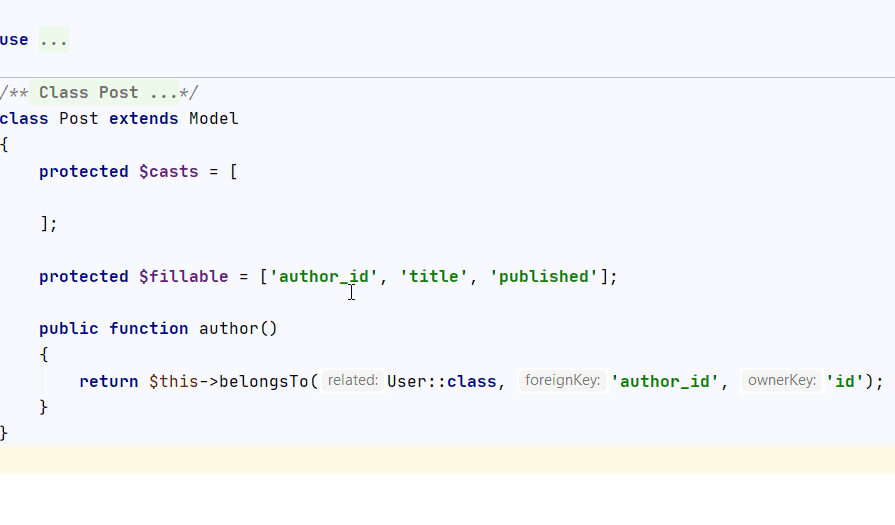 Database factory type hinting
Laravel Idea hints the type of factory()->create() calls: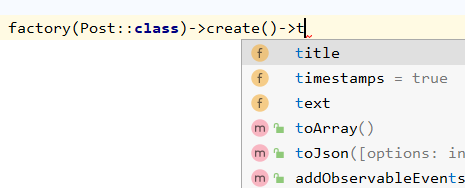 Multiple create also supported: