Code generation
---
Overview
Laravel Idea contains a lot of convenient code generations. They are accessible from Code menu:
Or just by key combination (Ctrl-Shift-Comma by default). Generations list with effective search: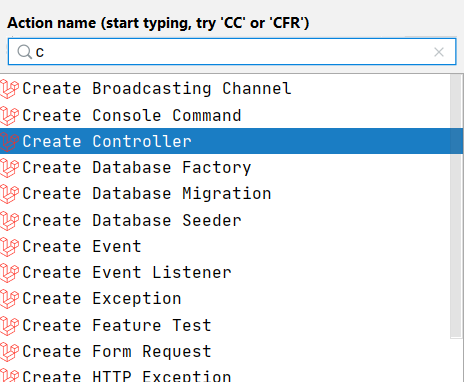 Code generations
Eloquent Helper Code Generation - details in the Eloquent section
Create Broadcasting Channel
Create Console Command
Create Controller
Create Database Factory - details in the Eloquent section
Create Database Migration
Create Database Seeder
Create Event
Create Event Listener
Create Exception
Create Feature Test
Create Form Request
Create HTTP Exception
Create Job
Create Json Resource - details in the Eloquent section
Create Json Resource Collection
Create Mailable
Create Middleware
Create Model
Create Notification
Create Observer
Create Policy
Create Resource Controller
Create Service Provider
Create Unit Test
Create Validation Rule
Create View
Create View Composer
Create Module - code generation for module applications
Create Blade Component - for Laravel >= 7
Create Livewire Component - if Livewire is detected
Create Dusk Test - if Dusk is detected
Create Dusk Page - if Dusk is detected
Create Dusk Component - if Dusk is detected
Create Nova Resource - - if Nova is detected
Configuration
Code generations are highly customizable: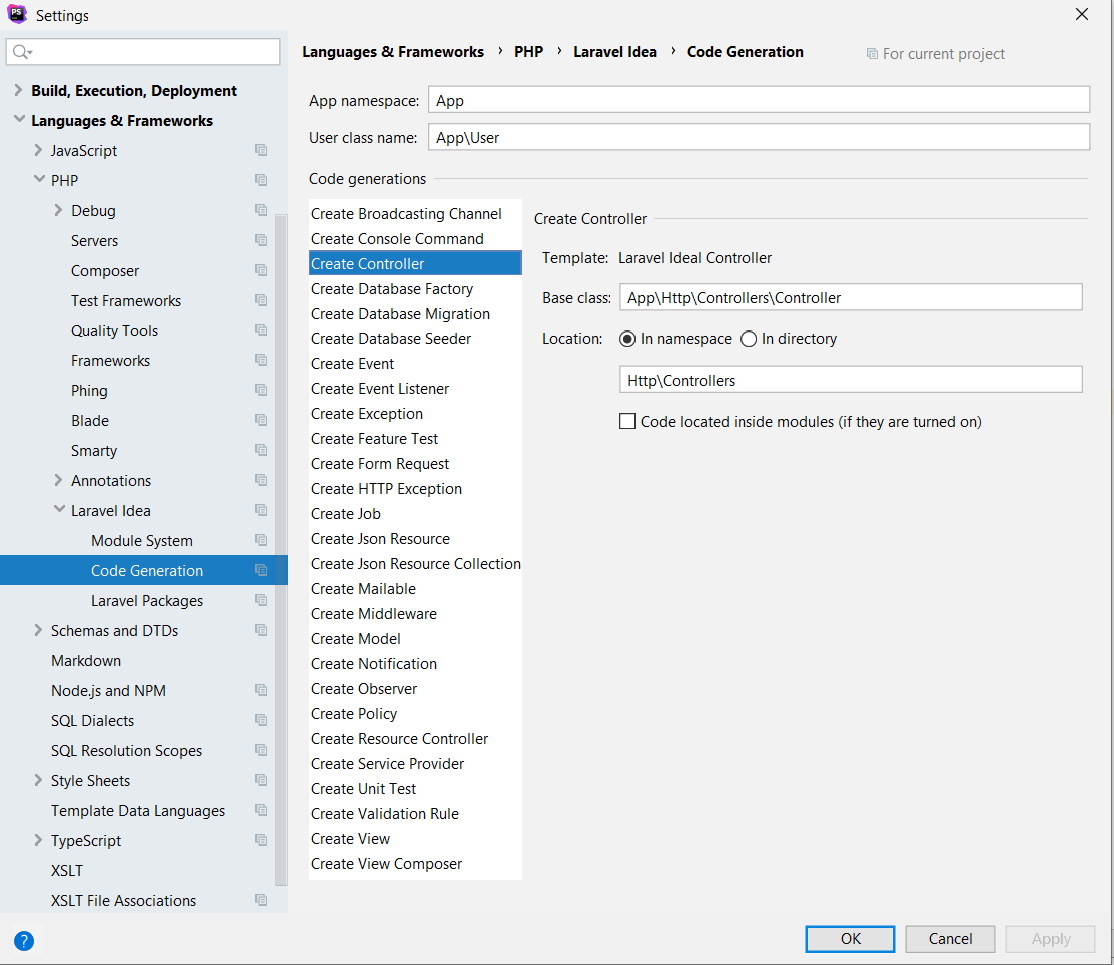 Base namespaces or directories, base classes and templates. Templates can be changed in File | Settings | Editor | File and Code Templates: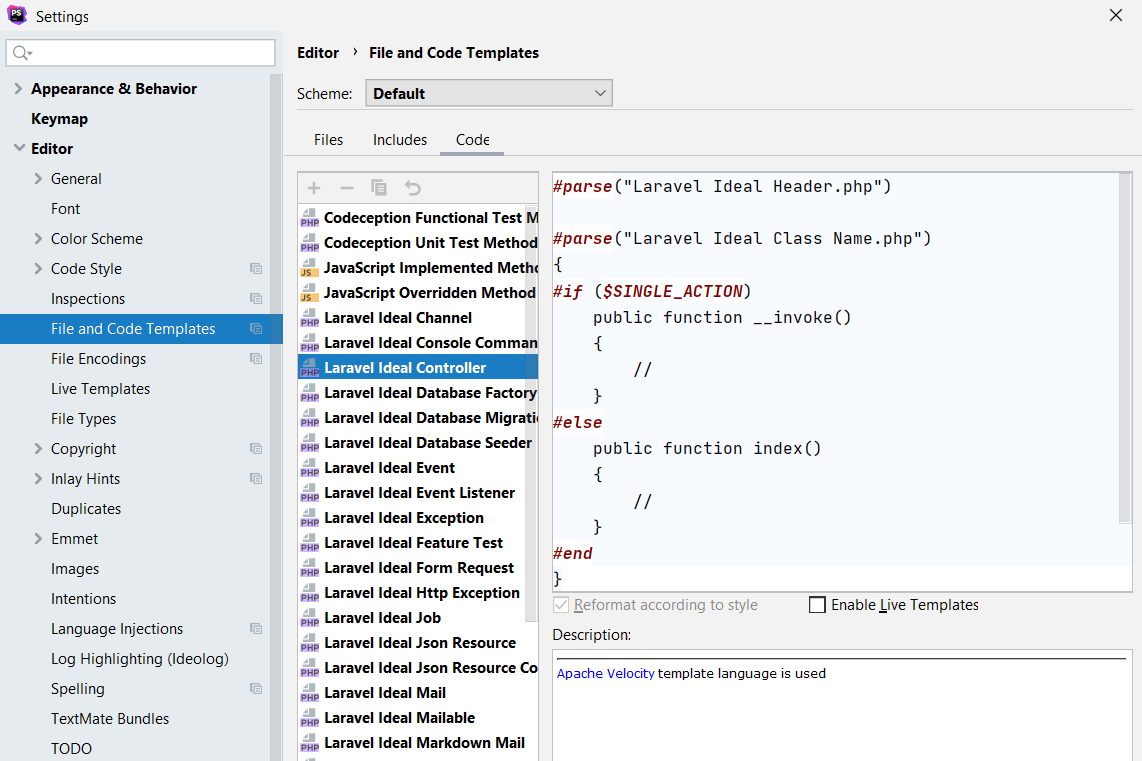 Modules
Laravel Idea supports modules. It can be useful for projects built using file structure described here - https://stitcher.io/blog/laravel-beyond-crud-01-domain-oriented-laravel or with nWidart/laravel-modules package. They can be configured here - File | Settings | Languages & Frameworks | Laravel Idea | Module System. Read more about modules in the special Modules page.